When the time comes to remodel your bathroom, having the right contractor and fittings from a reliable manufacturer is something you cannot overlook. Two of the most popular companies in bathroom remodeling are Bath Fitter Vs Rebath.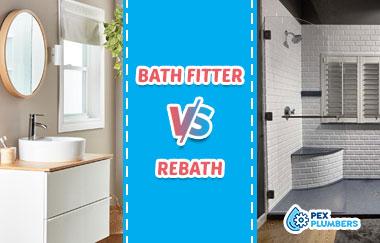 But knowing which one to hire for your bathroom remodeling can be challenging if you have never worked with either of them before.
And this brings us to the burning question – what are the differences between Bath Fitter and Rebath?
This article provides details about the two companies to help you understand the areas of specialization for each one of them, their advantages, and their differences.
You'll learn about the instances when you need to hire Bath Fitter and not Rebath and vice versa. Keep reading for more information.
What is Bath Fitter?
Bath Fitter are specialists that offer bathtubs and shower lines installation services. They have a range of products and offer custom designs to fit customer's specific needs.
The company's headquarters is in Springfield, Tennessee, where it has operated since its founding in 1984. If you need bathroom installation or remodeling services, Bath Fitter is the ideal contractor for you.
Bath Fitter knows a lot about seamless retrofitting to give your bathroom a clean, modern look. The company has a long list of effective acrylic products, which they mold according to your needs, including bathtub and shower, surrounds, safety accessories, bathroom accessories, and ceiling and wall enhancements.
If you want to turn your shower/tub combo into a shower-only affair, talk to Bath Fitter. The company can also install shower doors, trims, molding, and towel bars. Using their interactive tool, you can design an ideal shower and bathtub.
However, if you intend to do a complete bathroom remodeling, Bath Fitter might not be ideal for you.
Advantages of Bath Fitter
Offer custom-made solutions.
Provide a variety of services.
Capable of seamless retrofitting.
Work with different bath liner materials.
What Is Re-Bath Fitter?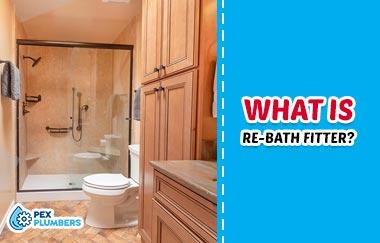 Re-bath has been around much longer than Bath Fitter, having begun its operations in 1978. A couple of college students came together to start a business dealing in bathtub liners and wall systems.
Initially, their focus was on the hospitality industry, gradually building a company that has since become a formidable force in the bathroom remodeling world.
The company's specialty is in carrying out complete bathroom remodels and a wide variety of ADA-compliant solutions to provide accessibility and convenience for the aging. One of the significant advantages of working with Re-Bath is the five-year guarantee, which assures you of getting high-quality services.
Suppose you need to make a complete bathroom remodel. In that case, Re-Bath can provide you with many options, including cabinets, countertops, bath wall surrounds, bathroom lighting, and other aspects of bathroom redesign and remodeling.
Your bathroom will likely look very different if you do a re-bath before and after comparison. Besides providing a complete bathroom redesign, Re-Bath can also overhaul specific elements such as replacing the bathtub and making accessory upgrades.
When a Re-Bath contractor comes to your home, they can help you pick workable options. Whether you want simple upgrades or a full remodel, the company can help implement the best option for your space. Re-Bath cost depends on what you've hired them to do.
Relevant post >> How Long Does Pex Piping Last
Advantages of Re-Bath Fitter
It offers a five-year guarantee.
Carries out full bathroom remodel.
Packs years of reliable experience.
Bath Fitter Vs Re-Bath Fitter: What is The Actual Differences?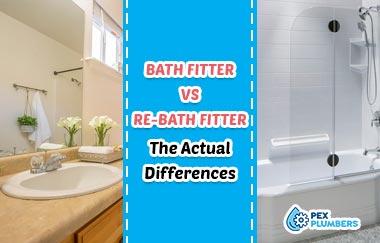 The MAIN difference between Re-Bath and Bath Fitter is the variety of services offered by the companies. While Bath Fitter specializes in bathtub and shower installation, Re-Bath has a wider variety of services, including full remodels and minimal remodel. But the Re-Bath vs Bath Fitter debate goes further than that.
While the two companies offer completely different products and services, knowing how much they cost will also help you make a more informed decision on who to work with.
Since a bath liner is the most popular need for many homeowners, we'll use it to estimate the cost difference. Bath Fitter costs you $1,100 and $1,400 to install a new liner on your bathtub. On the other hand, Re-Bath costs you $450 to refinish your bathtub.
Another difference that sets the two companies apart is that Bath Fitter offers you a lifetime warranty for all their products. While Re-Bath offers a five-year warranty for their products, it's nothing compared to the Bath Fitter lifetime warranty.
FAQs
1. What is the average cost for Bath Fitters?
On average, Bath Fitter installation costs anything from $1,000. However, the amount you finally pay depends on what you want to go into the remodeling project and the condition of the bathtub. Therefore, you may end up paying as much as $10,000 for the work.
2. What is the average cost of a Re-Bath bathroom remodel?
The average cost of a Re-Bath bathroom remodel is at least $5,000 for a complete bath remodel service. Of course, the cost can be higher, depending on what you need for a specific project.
3. What are Bath Fitter tubs made from?
Bath Fitter bathtubs, seamless walls, and showers are acrylic, a robust non-porous material. They can resist mold and mildew and require minimal upkeep to avoid stains and tarnish.
4. How long do Bath Fitters last?
Bath Fitter produces high-gloss acrylic shower liners and bathtubs that can last for a lifetime. They make it possible for you to implement high-quality permanent renovations very quickly. Their products help you avoid painting, which doesn't seem to last long enough.
5. Does Rebath do the whole bathroom?
Yes. Rebath does a whole-bathroom remodel, getting rid of old materials and installing new ones. They have a wide selection of beautiful, colorful, and modern materials that can transform your home in no time.
Final Thoughts
When choosing a company to install a tub/shower/remodel your bathroom, always make sure you pay attention to your unique needs and expectations. That's because each of these companies provides a specific level of bathroom remodel.
Re-Bath is the best option if you consider a significant bathroom remodel and has great solutions for individuals challenged with limited mobility or aging.
Rebath can install walk-in tubs, cabinets, lavatory, lighting, and other hardware. And they provide you with a 5-year warranty to assure you of the quality of their products.
On the other hand, Bath Fitter is great for individuals needing a shower or bathtub update. They can add safety features like grab bars, shower seats, enhance ceilings, and provide additional accessories.
The company has a fast turnaround, finishing installations in no time. It offers a lifetime warranty, so you won't have to worry about their products breaking down any time soon.
You May Read More: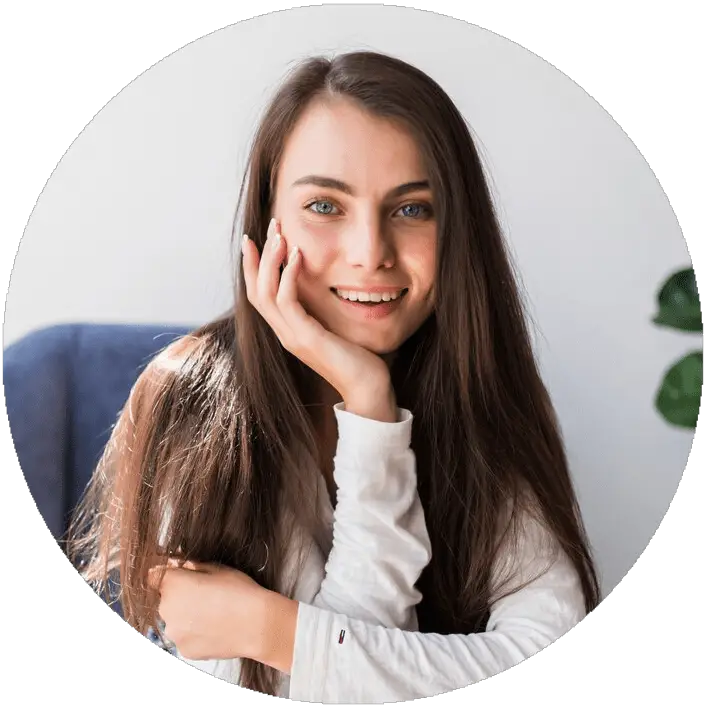 Hey! I'm Leanda Bailey. I'm here to explain every plumbing installation and repair you may have in your kitchen or bathroom. Also, I'll try to find you the best products on the market for your plumbing work.