Isn't it interesting how one metal can bend and change the entire shape of another with the help of some pressure? That's what an HVAC flaring tool does.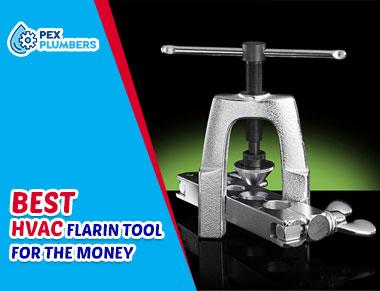 It expands the pipe end so you can connect it to another end user in cooling and heating systems.
Its cone is the main shape-shifter. As you rotate it towards the pipe, the process spreads the end and gives it a conical shape.
You don't need a special environment. Just having a room temperature will do.
Several kits may brag about how great they are but a few of them have managed to keep their words. They ensure durability, versatility, ease of use, efficiency, and accurate result.
So, if you want to get the best HVAC flaring tool, here are some of the options you can check.
| | | | |
| --- | --- | --- | --- |
| | | | |
| | Flaring Tool Set By Wostore | | |
| | Thorstone Single Flaring Tool & Swaging Tool Kit for HVAC | | |
| | Yellow Jacket 60295 Flaring Tool with Eccentric Cone | | |
| | 7 Dies Eccentric Flaring Tool Kit By Wostore | | |
| | Wostore Flaring Swage Tool Kit for Copper | | |
What To Look Before Buying an HVAC Flaring Tool?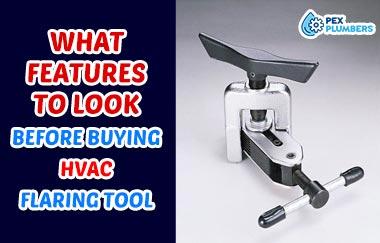 1. Solid Construction
Almost all the flaring tools are made of hardened stainless steel with low-key alloy. The combo makes the construction much stronger than the single steel.
Such material is treated with high temperatures of up to 1,500°F. And consequently, it helps increase ductility as well as strength of the material.
The cone is plated with a chrome finish that works to make the rotation smoother. It leaves the surface of the cone as well as the workpiece free of damage.
So, your flaring tool should have these materials if you want it to work efficiently.
If you have to use the tool frequently- make sure it's not heavier than 4 pounds. Otherwise, you may end up with pain in your hands and wrists.
Relevant posts >> How To Bend PEX Pipe: Best Way Discussed [With VIDEO]
2. Secure Setup And Ease Of Use
When it comes to the setup, there are 2 types to do the job. The easiest one is the single feed screw and handles system just like this tool. It's ideal for both beginners and professionals.
You just need to slide the yoke to the desired hole size and let it lock into the dimple itself. Tighten the wing nuts and use the top handle to rotate the cone and make flares.
Not only it's easy, but also reduces the chances of damaging the tube surface. The second type has a clamp screw at one side of the yoke. For instance, this tool.
It requires you to attach the yoke to the bar and fix the tube tight by turning the side screw. This helps make the entire assembly more secure. However, if you aren't careful enough, you can damage the tube surface.
Hence, it's typically perfect for pros because they know how to set up the tool safely. Although it has an extra step, using the tool is easy. After tightening the side screw, simply turn the top ratchet and expand the tube end.
3. Size Range
Pick an HVAC flaring tool depending on the tubing size you have mostly. If you have multiple sizes, opt for a model with a broader range of holed presets.
For example, this tool by Thorstone has 3 holes in one bar and 6 in another. You can fit pipes measuring from 1/8 to 3/4 inches in diameter.
In case you deal with tubing of a certain size, then choose the tool accordingly. The majority of the products have holes for pipes that are 3/16 to 5/8 inches.
Relevant post >> How Long Does Pex Piping Last
4. Flaring Of Different Materials
Your HVAC flaring tool should at least shape softer materials. Two of them include aluminum and ductile copper. Because the tubes are made of such materials, the tool has to make sure it flares such tubing with ease. One suitable model is this one.
Some tools work great with both- soft and hard materials. Even if the pipes are thick, they expand the end efficiently. For instance, this tool can smoothly flare aluminum, plastic, as well as copper, brass, and steel- be it hard or soft.
5. Kit Components
Many flaring tools include other components in the package. One of the versatile items is the swage adaptor. Some kit features a few heads that can be attached to the yoke so you can change the pipe end to different cylindrical shapes.
Another handy item is the cutter. This helps you cut the pipe and remove the defective part. It also makes the edge of the pipe neat and even for smooth flaring.
Some kits also have deburring tools. Such an item removes burrs or sharp edges from the tubing. This also makes the pipe ready for a nice shape.
However, getting these items depends on your necessity and preference.
Our Top 8 Best HVAC Flaring Tool in 2022
1. Wostore Flaring Tool Set For Plumbing Copper – 7 Dies
When the kit contains several pieces, it can make any rookie confused. But you won't be facing this issue with this HVAC flaring tool kit by Wostore.
It includes 2 pieces, hence, it's super simple to use. Unlike the old method that requires you to feed the screw from the end, it lets you set the screw over the tubing. This is a big benefit as it helps reduce the chance of tube damage.
Just set the yoke, simply twist the handle and create the desired shape.
All the pieces are mainly made of robust steel with some rubber parts. The flaring bar has been heat-treated; thus, its strength and ductility are improved. Moreover, the holes have the right size so they hold the tube securely.
There are 7 flare holes to let you fit tubes ranging from 3/16-inch to 5/8-inch. It's pretty sufficient given the price. Starting from AC lines to water and gas lines, you can use different tubing to flare.
As for the tube materials, the tool is quite suitable for aluminum, copper, brass, and mild steel. In short, softer materials.
You may not get a case with this tool. So, we suggest you buy a case for proper storage. Otherwise, it would be exposed to different risks.
It would be the best HVAC flaring tool for the ones who work on occasional projects. If you're one of them, then give this a try.
Highlighted Features:
Simple and user-friendly design for beginners.
Compatible with HVAC pipes ranging from 3/16-inch to 5/8-inch.
Suitable materials- aluminum, copper, brass, and mild steel.
Designed with heat-treated stainless steel.
2. Thorstone Single Flaring Tool & Swaging Tool Kit for HVAC
An ideal ac flaring tool kit for intermediate and professionals. BFT-02B by Thorstone has 10 pieces for different purposes. So, it won't be wrong to call it a comprehensive kit.
The tool includes 2 bars that let you use the one according to your project. One bar has 6 smaller holes from 1/8 to 7/16 inches, while the other has 3 big holes from 1/2 to 3/4 inch. So, you will get multiple options to flare. Plus, having 2 bars made the tool even simpler to use as they are compact.
You will also get 5 fittings to swage your tubes and shape them differently. This is a very handy feature as it lets you attach tubes of multiple categories other than just the HVAC ones.
It has a yoke made of heat-treated steel, so it's going to be solid. The swivel is of premium alloy steel and has chrome plating that helps reduce friction and tube damage.
FT-02B promises to flare tubes of different materials including aluminum, copper, brass, and steel. In case the tube has defects, you can use the included cutter and make smooth cuts to it.
Because the set has almost all the components, it's suitable for different projects to widen air conditioners, refrigeration, gas, and water piping. The only thing you may not like is the lack of instructions.
So, it's not ideal for beginners. And in case you're one of them, then try the set by Wostore.
Highlighted Features:
Includes 5 swage fittings, tube cutter, and 2 flare bars.
Suitable for tubes from 1/8-inch to 3/16-inch.
Handles aluminum, copper, brass, and steel greatly.
Made of heat-treated stainless steel, alloy steel, and chrome plating.
3. Yellow Jacket 60295 Flaring Tool with Eccentric Cone
Want a leak-free heating and cooling system? Then, try this mini split flaring tool by Yellow Jacket. It features a burnished 45° flare that creates a smooth and undamaged conical shape in your piping with its slightly heavy cone wall.
Such a design is what makes it ideal for systems using R410 and or R22 refrigerants.
The bar features 7 different tubing sizes measuring from 3/16 to 3/4 inches. Because the sizes of most mini-split tubes fall in this range, you will find the tool very suitable for the job.
Plus, these tubes typically come in aluminum and copper. The tool has been designed to work with these materials. So, the flare will be there without causing any damage.
Using the tool is quite easy. You just have to make sure you crank it tight on the smaller dies such as 3/16 or 1/4 inch. Or else, you might end up pushing the piping rather than flaring it to the accurate depth.
There's a clutch inside the handle which is a very useful feature. It works to prevent you from tightening too much so you don't ruin the flare.
It's a very solid kit to have for flaring. The cone is designed with hardened steel. It means the steel underwent high heat treatment that made it more durable.
Highlighted Features:
Suitable for mini-split units.
Ideal for tubes measuring from 3/16 to 3/4 inch.
Great for aluminum and copper.
Cone made of hardened steel.
4. Wostore Eccentric Flaring Tool Kit Tubing Refrigeration 7 Dies
Some tools tend to slip the yoke while you try to flare the tube. But this eccentric flaring tool won't give you that hassle. It features a side clamp screw that holds the tubes securely and lets you remove them with ease. Plus, there's a big handle on top so it doesn't take much effort to turn the cone.
The size range of this HVAC flaring tool is slightly broader than its 01001 counterparts. It has 7 flare holes starting from 3/16 to 3/4 inches in diameter. Hence, most of your HVAC tubes will be easily penetrated through these holes without any space issues.
One big plus is that- you will get a hard plastic case with this model unlike 01001. It means that you can store the tool properly and keep it safely in the case. Moreover, the case makes it easier to carry the unit.
With this, you can flare tubes of different soft materials. If you have something in aluminum, soft copper, brass, or mild steel, then we suggest using this flaring tool.
The only possible issue is that if it's used frequently, it may cause some finishing issues.
However, it's fixable. In case, you notice any uneven surface, make sure to sand it well with 1200 grit dry or wet sandpaper. This will quickly help bring it to a high polish.
Highlighted Features:
The hardened steel cone ensures even flaring.
Compatible with tubes from 3/16 to 3/4 inch.
Suitable materials- aluminum, soft copper, brass, and mild steel.
Includes a plastic box for safe storage.
5. Wostore Flaring Swage Tool Kit for Copper
Want a comprehensive flaring tool from Wostore? Then consider 01501. It has components assorted for the ones who deal with multiple HVAC tubes and they are of different sizes. The tool has several holed presets and adaptors to go with most of them.
It features 2 bars in which one has 3 holes and the other has 6. The size starts from 1/8 to 3/4 inches. This means you will get a much broader range from this one than the other Wostore models.
This model does a very good job thanks to the smooth rotation of the cone. Made of durable steel with a chrome finish, the cone expands the tube evenly.
It furthermore includes 5 tube adaptors where one of the heads has 3 sizes. So, you will get 7 different sizes in total to swage HVAC tubes. They are made of the same materials and help mold the tube easily into the chosen shape.
The tool works with several materials such as aluminum, copper, plastic, brass, and thin steel. Not only the result will be precise but damage-free as well.
If you want to flare a used pipe, then the kit includes a handy cutter too. It will cut the unwanted part and leave a nice edge to flare.
You may not like the plastic case. Although solid, it doesn't hold the items in place. However, it can be simply fixed if you keep some foams around the compartments.
Highlighted Features:
Includes 5 swage fittings, tube cutter, and 2 flare bars.
Compatible pipe sizes range from 1/8-inch to 3/16-inch.
Works great with aluminum, copper, plastic, brass, and thin steel tubes.
Made of durable steel with chrome plating.
6. HORUSDY 7 Dies Flaring Tools Set
Not all the tools warrant clean, consistent flares especially when the tubing is thick. But this model by HORUSDY would be the best flaring tool for HVAC units. It expands hard tubes evenly while avoiding damage to itself or the workpieces.
Being made of hardened steel, its cone flares tubes as thick as 0.035 inches with ease. Not only does it handle soft materials but hard ones too. And this is what makes the tool more versatile. Starting from copper and aluminum to stainless steel and brass, you can use to for different materials.
The yoke is easy to slide and set to the bar over the tube with its side screw. Its offset design makes sure to not cause friction so you flare more safely.
It has a clutch mechanism which they call 'clever'. As you get the clutch to the proper tightness, it will make a click sound. So, you will be alerted when to stop. Such a system is very handy as it helps prevent over-tightening automatically.
The flaring tool features 7 holes with diameters from 3/16 to 3/4 inches. It's sufficient enough to be compatible with several HVAC tubing. However, we wouldn't suggest this model for 1/4-inch tubes.
That particular hole might be designed bigger than the workpiece. So, if you want to flare tubes of such size, consider this tool by Wostore.
Highlighted Features:
Great for tubes from 3/16 to 3/4-inch with thickness up to 0.035 inches.
Ideal for both hard and soft materials including aluminum, copper, brass, and mild steel.
Clutch system clicks to help prevent over-tightening.
Made of heat-treated stainless steel.
7. Hilmor 1839015 Compact Swage Tool Kit – HVAC Tools And Equipment
This is more of an HVAC swaging tool and it's a must-have for suction or liquid lines on different AC systems. You will love this little thing because of its design and ease of use.
Being a compact model, it feels very light to hold. The head turns several tubes into the preferred cylindrical shape and it won't pain your hand. Just mount the head and pump its handle. Your tool will do the rest. And, after the job is done, it has a simple release button so it separates the pipe from the head.
The kit includes 5 expander heads. The smaller one measures 3/8 while the bigger one is 7/8 inch. Although the range isn't very broad, it's enough to swage most of the bigger tubing.
Apart from the heads, it also comes with a deburring tool. This will help you remove flaws and unevenness from the pipe and smoothen it out.
The tool is typically designed for softer materials such as aluminum and ductile copper. It will also work with brass and steel if they are soft.
In case you still want a flaring tool, Hilmor has a model designed for such jobs. It will flare pipes measuring from 3/16 to 3/4 inches and easily handle the materials mentioned above.
However, we suggest you pair both the tools. This way, you will get to shape the tubes and make them compatible with the other end accordingly.
Highlighted Features:
Compact and light to hold.
User-friendly design, hence easy to use.
Includes deburring tool and 5 expander heads ranging from 3/8 to 7/8 inch.
Works easily with materials like aluminum, ductile copper, soft steel, and soft brass.
8. Wostore Flaring Tool Kit for Copper Pipe HVAC
Let's say, you have a good tube cutter already so you don't want one in the HVAC flaring tool kit. Because the inclusion of each piece increases the cost, you will need something that just has the necessary items. In that case, Wostore 1503 will be apt for you.
The tool has a cone as well as 5 swage adaptors. Hence, you will get almost everything to make your tubes shape the way it's required. All the heads rather leave a flawless finish than crush the workpieces.
It may have been advertised as a copper flaring tool but both the cone and the adaptors work smoothly with other materials. As long as they are soft, you can use the tool with aluminum, plastic, brass, and steel.
The kit has 2 bars and 9 holes in total ranging from 1/8 to 3/4 inch for flaring. Meanwhile, the swage heads have 7 sizes that measure from 3/16 to 3/4 inch minus 7/16 inch.
Being a steel-based tool, it tends to last long. The chrome finish helps make the rotation and flaring smoother. So, you will get happy with the result.
Just like most Wostore storage cases, it includes one that doesn't hold the items properly. But as we previously mentioned, adding a pad should solve the problem.
Highlighted Feature:
Comes with 2 flare bars and 5 swage fittings.
Perfect for tubes from 1/8-inch to 3/16-inch.
Suitable for soft materials- aluminum, copper, plastic, brass, and thin steel.
Constructed with solid steel and chrome plating.
How To Flare Copper Pipe For Air Conditioning?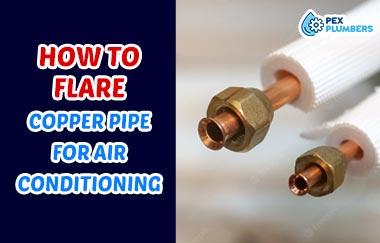 Step 1- Prep The Copper Pipe
Make sure to remove the defective part from the copper pipe. Use a tube cutter and cut it well. This will make the edges clean and help remove burrs.
Even if you notice burrs, use a deburring tool to remove them and other debris. If you don't have such a tool, use an abrasive cloth, pipe reamer, or sharp knife instead.
Step 2- Add The Flare Nut
Slide the nut onto the copper pipe. This helps secure the tapered end of the flared tubes. Plus, it produces a pressure-resistant and leak-free seal while making a connection between both flared ends.
Step 3- Insert The Pipe Into The Tool
Choose the hole that matches the diameter of the pipe that you will flare. Set it over the pipe end in the bar. The end should extend about 1/8 to 1/16 of an inch from the bar. However, it's better to take an expert's help if you aren't sure.
Next, tighten the wing nuts and fix the copper pipe in the tool. Some need the side screw to be tightened instead of wing nuts for the same. Also, don't over-tighten as it can cause damage to the pipe.
Apply a small drop of oil to the cone so you can smoothen the process.
Step 4- Flaring It
Now, center the cone right over the copper pipe and turn the top handle to bring both in contact with one another. Keep rotating the handle until the end is completely flared.
When the clutch releases, it's better to give the handle two more rotations so you get a smooth and even flare.
Lastly, disassemble the tool depending on the type and remove the pipe.
Frequently Asked Questions
1. What's a 410a Flaring Tool?
Such a flaring tool handles copper pipe used in the R410a refrigerant air conditioner. When you install mini-splits, you need flares on each end of the pipes to connect the condenser and evaporator.
Because these refrigerants have a high working pressure- they need tubing with deeper flares, larger diameter, and walls having at least 0.031-inch thickness. This helps in producing a stronger connection.
410a Flaring Tool gives such shape to thicker pipes. It works to create a defined 45° angle in the pipe and ensures a tight sealing between two flared ends using a nut.
2. Which Flaring Tool Would Be Ideal For HVAC?
An ideal flaring tool shapes up the pipe smoothly and precisely. It should handle different materials and sizes so you can flare multiple pipes. If you want an option, then this model by Wostore would be the best HVAC flaring tool.
It has 2 bars with 9 holes in total. The holes are compatible with the pipes that measure from 1/8 to 3/4 inches. So, it has got a broader range when it comes to the diameter of pipes.
The tool also works with different materials like aluminum, copper, plastic, brass, and thin steel. It doesn't matter which one you use; the tool ensures even flaring.
You will also get 5 swage heads and a cutter with the tool. Both are handy and help prepare the pipe end the way you want.
3. What's The Difference Between Swaging And Flaring Tool?
The swaging tool works to increase or decrease the tube diameter and turn the end into the desired shape, mostly cylindrical. Tools like this one include a variety of adaptors that mainly help shape the pipe end.
Meanwhile, the flaring tool also uses the pressure of a cone that expands the end of the pipe. Usually, it gives the tubing a conical shape. For instance, this tool has a cone that rotates and flares the pipe fixed to the bar.
Both tools can't be used interchangeably despite having the same shaping process. The reason is the shape of the pipe. It has to be compatible to make the connection.
4. Can You Make Double Flare With A Single Flare Tool?
No. You can't make a double flare with a single flare tool. If the tool lets you attach adaptors designed for such purposes, then you can. However, many single flaring tools don't include heads for double flaring. Instead, the kit may have swage adaptors.
Meanwhile, you will find many double flaring tools with options for a single flare. Kits like this can be taken as an example. You can consider having one if you are looking for options.
Final Words
HVAC system requires strong and tightly sealable flared pipes to work smoothly. Otherwise, it can cause the entire system to fail severely even if there's a tiny leak in the tubing.
But you can prevent that by getting the best HVAC flaring tool. It will provide you with appropriate flaring so you can make secure and leak-free connections between the pipes.
As long as you don't have any similar tools, we recommend a comprehensive kit for the pipes. You will get not only a flaring tool but also items like swage adaptors and cutters for different purposes.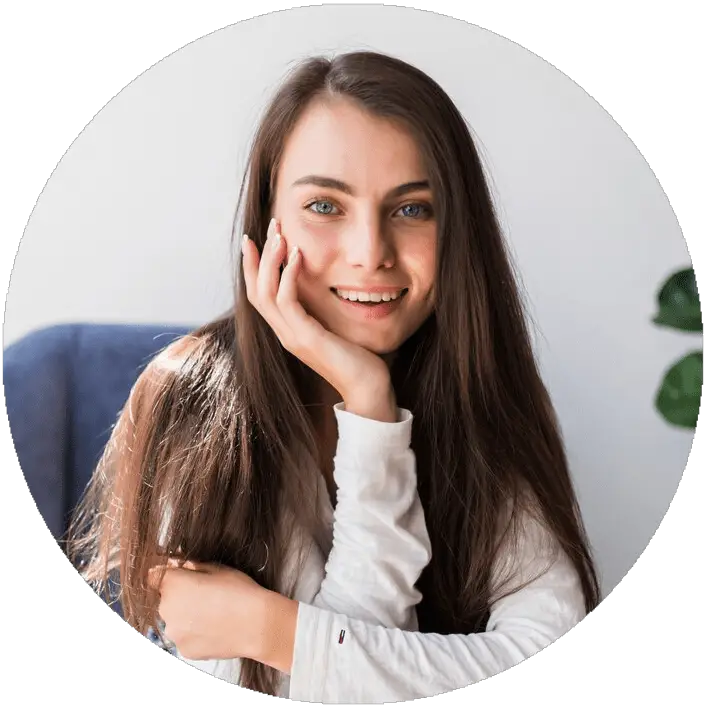 Hey! I'm Leanda Bailey. I'm here to explain every plumbing installation and repair you may have in your kitchen or bathroom. Also, I'll try to find you the best products on the market for your plumbing work.