When on the hunt to buy good quality PEX pipes, you need to ensure that you make the purchase from a brand that you can trust.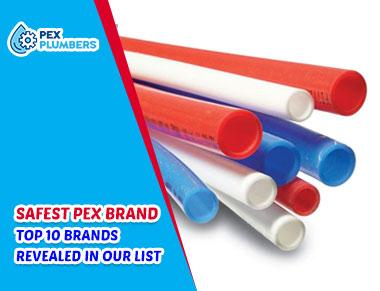 This doesn't mean it's any brand you are familiar with. The brand of your choice must provide you the utmost quality, durability, and versatility while ensuring that the products of your choice are safe to be used.
The safety aspect considers numerous factors which include how safe the pipes are to be used for potable purposes if they can be used for radiant floor heating systems, can be used underground, do they leach toxic chemicals, are durable enough, etc.
With so many brands crowding the market, it may be a tad daunting to pick the most trustworthy brand.
This is where we come in to save the day, guiding you through the safest PEX brands worth relying on.
| | | | |
| --- | --- | --- | --- |
| | | | |
| | SharkBite U860B300 PEX Pipe 1/2 Inch | | |
| | Happybuy PEX Tubing Pipe 2 Rolls of 1/2 Inch | | |
| | SUPPLY GIANT QYLUSC10012 PEX Pipe | | |
| | Happybuy 3/4" PEX Tubing 300Ft | | |
| | Happybuy Oxygen Barrier 1/2 Inch 300 Feet Tube Coil | | |
List of The Top 10 Safest PEX Brand
Here are our top 10 PEX brands in the market
1. Apollo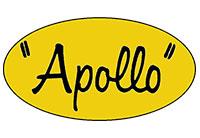 Initially founded in 1928, this brand specializes in various pipes and fittings and has made its way to becoming a top choice in PEX pipes too.
This company not only offers PEX tubes but also other pex tubing, manifolds, fittings, etc. along with other valves.
The brand produces high-quality pex tubing in the colors, blue, red, and white. All of them are safe enough to be used in plumbing or heating systems up to a temperature of 180°F and come with superb chlorine resistance.
If you're looking for PEX tubes with oxygen barriers for radiant heating/cooling systems, melting snow, etc., this brand has those as well. This type of PEX-b pipe can withstand temperatures of up to 200°F.
These oxygen-barrier PEX-b pipes are also suitable to be installed in asphalt, concrete, sand, lightweight concrete that is gypsum-based, inside or below wood floors, behind plaster/wallboards, etc.
The brand offers PEX-Al-PEX pipes as well, which basically are pex c tubing with aluminum reinforcement between the internal and external PEX layer for enhanced durability and controlled elasticity.
Relevant posts >> How To Bend PEX Pipe: Best Way Discussed [With VIDEO]
2. EverHot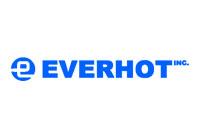 This brand will provide you the same categories of PEX-b products and fittings like Apollo which include PEX-b for plumbing and radiant heating (with oxygen barrier), PEX-AL, fittings, manifolds, etc.
Everhot is quite a new brand which was established in 2006 but has made its name in s short span of time. their PEX are not only produced carefully but are also rigorously tested so as to meet and exceed safety standards.
Hence, you can use their pex tubing safely for plumbing, heating, drinkable water, and also with chlorinated water effortlessly. Upon proper installation and maintenance, these pipes are expected to last for up to half a century!
3. Nibco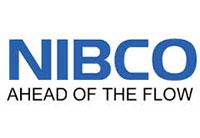 For those looking to buy PEX-C pipes or PEX-Als, this brand is easily a great pick and offers PEX fittings and tools as well.
With expertise in the plumbing industry for over a century, this brand is easily a name you can count on. Their pipes are highly resistant t chlorine.
What makes this brand different from the rest is that, unlike most brands, they do not use any toxic chemicals during the manufacture of their PEX.
Relevant posts >> How Long Does Pex Piping Last
This makes their PEX non-toxic and hence, a safer choice for both you and your environment.
4. Rehau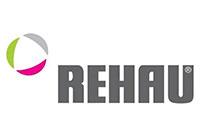 In the search for the topmost PEX-A pipes, Rehau is the brand that you can opt for with your eyes closed.
Along with the pipes, the brand produces PEX fittings and manifolds as well.
Their pipes are the PEX-A pipes which are produced via the Engel method, making them the most superior out of all types of PEX.
They possess enhanced flexibility and durability against high temperatures against pressure while being able to withstand adverse job environments.
Whether it's just regular PEX-A pipe, oxygen-barrier pipe, pex tubing with UV shield, or PEX suitable for geo-exchange purposes, this brand offers it all.
Not only is the manufacturing of these pipes perfectly flawless, but they are also tested with extreme care and caution to ensure that they exceed all industry standards for safety and durability.
5. Mr. PEX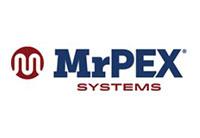 With its North-European origins, Mr. PEX is one of the leading PEX brands in North America today providing you with high-quality PEX-A tubes for plumbing, snow-melting, and radiant heating.
The brand offers cold expansion fittings, radiant heating wood tracks, etc. as well and has recently introduced special PEX-A tubes that are pre-insulated for enhanced insulation.
6. Sioux Chief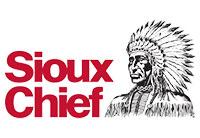 This is yet another impressive brand to go for if you are looking for PEX-B tubes, fittings, and manifolds.
You'll find blue, red, and white pex tubing to choose from and the brand is one of the topmost brands to go for as well when it comes to buying copper manifolds or fittings for your PEX-tube projects.
The company was established in 1957 and has ever since then been holding a firm position in the pex tubing market for its high-end quality of products.
7. SharkBite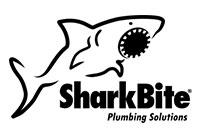 SharkBite is one of the most popular brands of PEX-B and PEX-A pipes in the PEX industry today that offers high-quality PEX fittings and manifolds as well.
In terms of their safety and durability, their pipes gracefully exceed the maximum industry standards of resistance against UV radiation and chlorine.
There are several categories of PEX you can go for according to your needs such as potable plumbing, pipes with oxygen barriers for radiant heating, and reclaimed water PEX for treating wastewater.
They are the inventor of push-fitting PEX which required no tools and aids for easy, convenient, and flawless installations, paving their way to becoming the leading PEX brand in North America.
Their pipes meet the standards for being suitable and safe to be used for water systems for consumption. With the capacity to withstand temperatures of up to 200° F, it is no doubt a superior choice for both drinking and hot water/heating/cooling systems.
8. Viega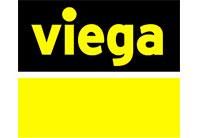 First established in Germany in 1899, Viega was introduced in North America in the year 1999.
This brand has now grown to be a market leader in the global market, offering premium quality PEX-B and PEX-AL pipes, along with PEX fitting and manifolds among other things.
This brand is a brand you can trust with your eyes closed as even contractors worldwide, including residential, commercial, industrial, and even marine ones, rely on this brand for their impeccable products.
They deliver quality and durability like no other, and their pipes come with the highest ratings in the fields of resistance against chlorine and UV according to industry standards.
9. Uponor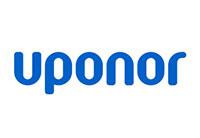 This is yet another market leader of PEX-A tubes that also offers PEX fittings, tools, manifolds, and PEX-A pre-insulated twin pipes. The brand arrived in the USA in 1984 and has been maintaining its superior dominance in the market almost ever since.
Their pipes are safe to be used for both consumption and heating purposes and are tested to exceed the industry standards of safety and chlorine resistance.
They can withstand temperatures of up to 140°F. To further add to their durability, these pipes come with 6 months of UV protection.
You'll find red, white, blue, and purple pipes where the purple ones are for water-treatment purposes, and the rest are safe for potable usage.
Conclusion
When installing pipes, you need to ensure that it's a safe choice for your desired purpose.
You need to confirm that the pipes of your choice are durable and comply with the safety and industry standards as these will guarantee their suitability of usage.
All these cannot obviously be monitored by you personally throughout their manufacturing cycle and transportation, neither can you test them for safety standard compliance yourself.
This is why you need a top brand to rely on that has done it all for you.
The brands discussed here are some of the safest PEX brands you can settle with.
Hopefully, you'll find your ideal option from this list.
More Article For Plumbing:
FAQ
What is the best brand of PEX pipe?
Determining the best brand of PEX pipe can be subjective and dependent on individual needs and preferences.
However, some popular and highly regarded brands in the market include Uponor, SharkBite, and Viega.
These brands are known for their high-quality PEX that offer durability, flexibility, and resistance to corrosion.
It is recommended to consider factors such as budget, intended use, and compatibility with fittings and tools when selecting the best brand of PEX pipe for a specific project.
Additionally, consulting with professionals in the plumbing industry or conducting thorough research can help in making an informed decision.
Does PEX B leach chemicals?
PEX B is a type of cross-linked polyethylene copper pipe that is commonly used in plumbing and heating systems.
It is known for its durability and resistance to corrosion. However, there have been some concerns about whether PEX B leaches chemicals into the water supply. Studies have shown that PEX B does release small amounts of chemicals, such as methyl tertiary butyl ether (MTBE), into the water.
However, the levels are well below the maximum allowable limits set by regulatory agencies, and are not considered to pose a significant health risk. It is important to note that proper installation and regular maintenance of PEX B pipes can help minimize the release of any potential chemicals.
What PEX do plumbers use?
Plumbers commonly use PEX (cross-linked polyethylene) copper pipe in their work. PEX are a popular choice in plumbing because they are flexible, durable, and resistant to corrosion.
They can be easily installed using simple tools, such as crimp or clamp connections, which makes them more time and cost-efficient compared to traditional copper or PVC pipes. PEX also have the advantage of being able to expand and contract, making them less prone to bursting in freezing temperatures. Overall, PEX offer plumbers a versatile and reliable option for various plumbing applications.
Is there a difference between PEX brands?
Yes, there is a difference between PEX brands. PEX, which stands for cross-linked polyethylene, is a type of plastic pex tubing commonly used in plumbing and heating systems.
Different brands of PEX may vary in terms of their manufacturing processes, quality control standards, and overall performance. Some brands may be more durable and resistant to chemicals and temperature fluctuations, while others may be more affordable or easier to install. It is important to research and consider the specific needs and requirements of a project when choosing a PEX brand, as the right choice can impact the longevity and effectiveness of the plumbing system.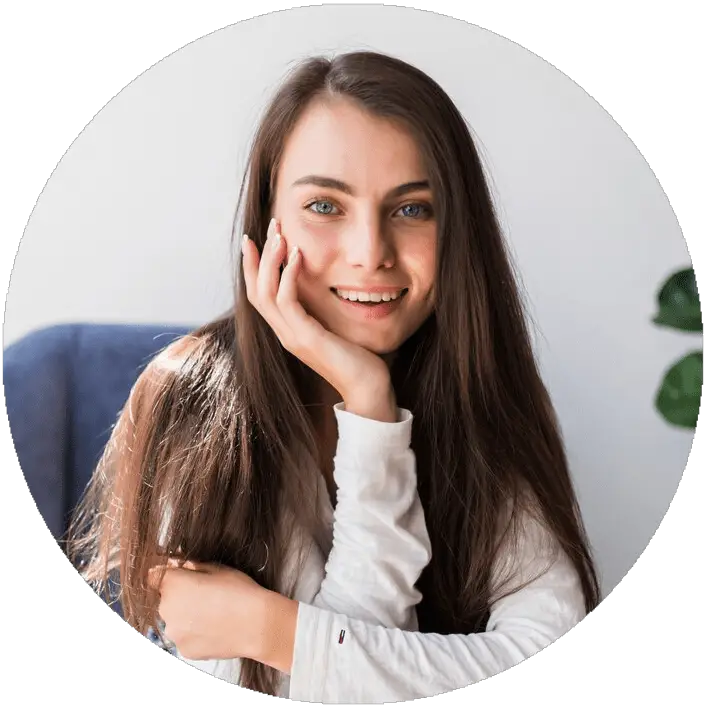 Hey! I'm Leanda Bailey. I'm here to explain every plumbing installation and repair you may have in your kitchen or bathroom. Also, I'll try to find you the best products on the market for your plumbing work.