Small and simple, the air admittance valve is a great solution to any bad smell coming from your sink fittings!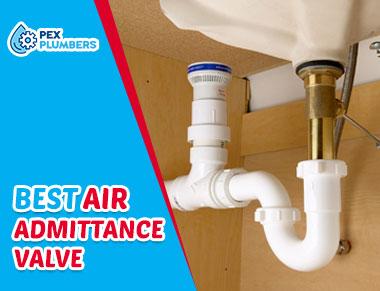 This small instrument comes in a variety of shapes and sizes, as well as a range of prices.
However, you can ensure long service and optimum performance if you understand the different features.
And for this reason, you must grasp all of the ins and outs of it. As a result, I've compiled a list of some of the best air admittance valves for you.
And I promise you that with my suggestions you'll never have to worry about odor from your pipes ever again.
So, without any further ado, let's sink in!
| | | | |
| --- | --- | --- | --- |
| | | | |
| | | | |
| | | | |
| | Tuuber- Air Admittance Valve | | |
| | | | |
| | | | |
What Is AAV Vent? Benefits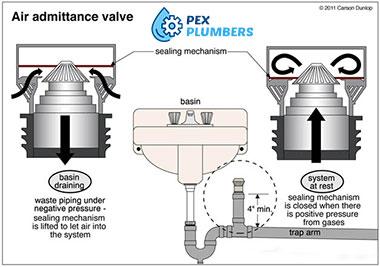 An air admittance valve (AAV) is a one-way mechanical valve fitted directly at the location of a pipe fixture to give sufficient venting. You don't have to use bigger venting equipment and stack exhaust systems.
So, why do you need one? An AAV comes with a handful of benefits; in the long run, it can save you quite a lot of money and have a great return on investment.
Let me share with you three of the biggest advantages of having air valves:
Solutions to design oversight:
If you're unable to access your existing venting system due to complicated pipe routing concerns or obstacles, air vent valves are a wonderful option.
It is the perfect venting solution for remote bathroom groups, island sinks, home remodels, and extensions that would otherwise require specialist venting procedures.
Redusing roof penetrations:
These air vents open and shut-in sync eliminating the need for a second roof hole. For architectural and economic factors, homeowners choose not to vent via the roof.
Furthermore, fewer roof penetrations decrease the chance of leaks overage.
Return on investment:
Installing AAVs are easy and simple and you don't need to hire a whole construction team for it, and thus this is much cheaper than running ventilation pipes in new constructions.
To put it together, AAVs provide landlords with greater design options at a more affordable budget for their plumbing fixtures.
Best Air Admittance Valve For The Money
1. Oatey Sure-Vent
First up, we have one of the best-selling products from one of the leading plumbing solutions companies, Oatey's Sure-Vent. This lightweight PVC vent comes in two form factors, 1.5 inches, and 2 inches, and provides great all-around support.
With this you don't necessarily require any branch vent, making them the suitable venting option for any kitchen or bathroom sink pipes.
What sets this unit apart from the competition is its sensitivity to pressure fluctuations, as well as its ability to open and shut reliably. This AAV maintains a balance between sewage and atmospheric pressures, letting water flow naturally.
Its one-way valve is meant to enable air into the plumbing drainage system when negative pressures develop without the need for a vent that is extended to open air, while also preventing sewer gas from leaking into the building.
Furthermore, its advanced mechanism allows it to function properly when zero pressure or positive pressure is within the system. And is made up of PVC, it can consider outdoor conditions well enough.
All in all, with an easy installation process, this great piece of hardware is one of the ultimate choices to consider.
Highlighted Features:
Made up of PVC.
Noise proof.
Can be used as an outdoor AAV.
Great aesthetics to be used as indoor AAV.
2. Studor Redi-Vent
Next, we heave the Studor Redi-Vent, a small air vent valve that you can use to connect up to 20 drain fixture units. This too comes in the two standard dimensions of 1.5 inches and 2 inches and is made up of PCV.
When negative pressure arises from a discharge into the plumbing system, this one-way valve automatically opens and sucks in the fresh air. The Redi-Vent closes automatically as the water flow stops, limiting the flow of any unwanted lavatory or drain smells.
Furthermore, insects and unwanted items are kept out of the active air valve thanks to an innovative vermin prevention system, and hence this is a perfect candidate if you wish to install it as an outside ventilation system.
The Studor mini vent comes with an ABS adapter that makes it easier to install to any fittings, and hence is a cost-efficient product for your drainage ventilation as it saves you all the labor cost, since you can install it yourself.
This is one of the most featureful air vents, to say the least. And since you can use this as a branch, it is well suited for industrial uses and saves you a lot over the years.
Highlighted Features:
Made up of PVC.
Up to 20 drain fixture units.
Automatic pressure handling mechanism.
Vermin prevention system to keep the insects away.
Can be used as an outdoor AAV.
3. TUUBER Air Admittance Valve
Our next product is from TUUBER and it will blow your mind. This air vent assures that you will never smell any odor again thanks to its double sealing and finely developed sealing mechanism.
Being made up of PVC as well, you can easily use this both inside and outside of your house. Furthermore, with a great flow rate and
Our next product is from TUUBER and it will blow your mind. This air vent assures that you will never smell any odor again thanks to its double sealing and finely developed sealing mechanism.
Being made up of PVC as well, you can easily use this both inside and outside of your house. Furthermore, with great flow rate and pressure management, this can be placed in the workspace as well.
The double patented sealing makes sure no gas ever escapes and has an advanced triple flow channel that automatically adapts to any pressure change, fitted with both upper and lower seals to prove an even better result for all pressures, positive or negative, throughout the years.
The installation is super simple, and you may do it yourself if you stick to the company's guidelines. And since this is a PVC air valve, you will need extra fittings to adjust to your pipeline, of which everything will be provided by the company with the purchase.
With this particular unit, you will get all the additional necessities for an optimum experience all-around. All in all, this is great hardware and provides great reliability as the company promises its product to last a lifetime.
Highlighted Features:
Dual sealing valve for better conceal.
Comes in only one size of 1.5 inches.
Lifetime endurance promised by the company.
Made up of PVC.
Comes with all added fixtures required.
4. Oatey ABS Line Vent
Now let's have a look at one of Oatey's most minimalistic and affordable sink vents, and the ultimate option if you're on a budget. This particular unit comes in only 1.5 inches and has an ABS adapter for its connection.
Made up of ABS, this is more cost-efficient and provides and one-step installation, and so you can fix it yourself without having to spend extra bucks on labor.
Unlike high-end AAV, this small and compact piece vent features a spring-based mechanism that opens with negative pressure and closes with positive pressures within the drainage system.
Furthermore, it is cleverly engineered to prevent any odor from the sewer from getting into your home.
All-in-all this is the best air admittance valve for the budget, as it does almost everything any high-end air vent system would do but for one-third of the price.
However, the only point of concern is for you would be the exposure to sunlight, and thus make sure you only use it as an indoor drain vent.
Highlighted Features:
Minimalistic aesthetics make the price low.
Comes in only 1.5 inch which is the most common.
Made up of ABS for a stronger bond and easier installation.
Comes with an ABS adapter.
Spring-based valve mechanism makes it long-lasting.
5. Studor Mini-Vent
Fifth on our list, we have the Mini-Vent from Studor. This particular unit comes with a PVC adapter. However, there is also an ABS adapter available. Meaning, you have more flexibility to decide whether you want to use it as an indoor or outdoor sink vent.
This high-end sink air vent comes in both 1.5 inches, and 2-inch variations and can be used as both a commercial and residential fixture. With a branch capacity of 160 Drain Fixture Units and a stack capacity of 24 Drain Fixture Units, and thus this is well suited for industrial usage.
This cost-effective negative pressure bathroom valve provides necessary ventilation to avoid the loss of water seals in traps. Nevertheless, it handles all sorts of pressure with ease.
Like all high-end AAVs, this too supports all three pressure management modes, including the gravitational automatic closing seal when the pressure is zero. And its one-way air vent will keep all of the bad smells at bay for years to come.
To sum it up, this product provides you with the greatest flexibility to decide on how and where you would want to fix it, promising great support under all circumstances.
Highlighted Features:
Comes in both PVC and ABS Form.
Has a great branch capacity of 160 drain fixture units.
Fits for both homes and industry.
6. TUUBER Air Admittance Valve
Following that, we have another minimalistic sink drain vent. This one is from TUUBER. This air admittance valve has double sealing to give the finest seal in all pressures while remaining reasonably priced.
Despite its tiny size and simplistic design, this vent meets all of the requirements for a standard air admittance valve. Because it is composed of PVC, you may use it in both your house and your workplace, but owing to its low flow rate, it is recommended that you only use it in your home only.
Nonetheless, you'll have plenty of alternatives for customization because it comes in 1.5 and 2-inch sizes and may be readily installed both inside and outside your home.
The great price point, with double sealing to keep all the bad smells away, this is one prime candidate if you're looking for an air admittance valve vent that will last you for years to come. This is the promise of the company.
Highlighted Features:
Dual sealing for better conceal.
Made up of PVC, making it a durable and affordable product.
Has automatic valve mechanism.
Lifetime endurance promised by the company.
Minimalistic aesthetics won't catch attention.
7. Studor AAV Vent
Our next product is the Studor Redi-Vent and this is the best AAV vent that can be adjusted with a tubular tee adapter. This bathroom air vent fits only one size of 1.5 inches, but packs a handful of features regardless.
This cost-effective negative pressure valve provides the necessary ventilation to avoid any odor escaping from your pipes.
Furthermore, since it's made of PVC, you get more durability and a much quieter experience, but you might have to take on the challenge of fitting more than one fixture.
With a branch capacity of up to 20 drain fixture units and a stack capacity of up to 24 drain fixture units, you can use this unit for both homes and businesses. And you can still install it quite smoothly if you just stick to the manufacturer's guide.
Highlighted Features:
Has a branch capacity of 20 drain fixture units.
Made up of PVC for maximum durability with minimum price.
Can be used at both homes and industry.
Comes with all the additional fixtures.
8. Oatey DFU SURE-VENT
Last but not the least, we have the Sure-Vent air admittance valve from Oatey. Made up of PVC, this super lightweight sink drain vent comes in both 1.5 inch and 2-inch versions. This air admittance valve has a 20 drain fixture units capacity, with one-
Last but not the least, we have the Sure-Vent air admittance valve from Oatey. Made up of PVC, this super lightweight sink drain vent comes in both 1.5 inch and 2-inch versions.
This air admittance valve has a 20 drain fixture units capacity, with one-way air ventilation to keep the bad-smelling gas away.
You can use this great piece for both homes and industries, as PVC makes it an ideal solution for both. The sensitivity to pressure variations and the unit's capacity to open and close reliably set it apart from the competitors.
It features a built-in pressure equalizing mechanism that allows you to keep all sorts of pressure, whether positive or negative. And it also comes with an automatic gravity sealing when the pressure is null, in equilibrium.
Highlighted Features:
Has a branch capacity of 20 drain fixture units.
Made up of PVC for cheap and robust performance.
Great durability for a valve of this price range.
Con be used in homes and industries alike.
Top 8 AAV Vent Comparison Chart
Consider Before Buying Air Admittance Valve
While most sink air vents have the same core functionality, there are two main aspects to consider before investing in one. They are: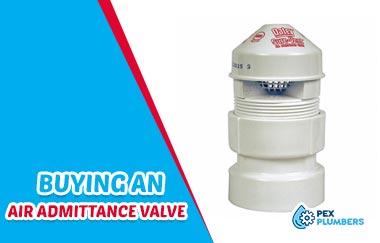 ABS or PVC Adapter?
The most significant difference between ABS and PVC pipes is that ABS includes bisphenol A, popularly known as BPA, whereas PVC does not.
There are several other distinctions between ABS and PVC that can help you determine which is ideal for your plumbing job, in addition to BPA. The color is the first thing you'll notice — ABS is generally black, whereas PVC is usually white.
Another significant difference between the two types of pipes is how they are placed. PVC connections must be primed and then cemented together, whereas ABS connections must be done using a specific cement.
This makes PVC connections a two-step procedure rather than a one-step process with ABS pipes.
Commercial AAV
One of the main things to consider for commercial use is the number of drain fixture units that it supports. If you're looking for a unit that can manage a number of drain fixtures at once then PVC is the ideal choice.
Mainly if you must install it outdoors, PVC air vents are not damaged from direct sunlight.
ABS piping is a low-cost option for business applications. It's a great choice if used inside, underground, in extreme temperatures, and anywhere else where you won't be exposed to direct sunlight.
In simpler words, all ABS air vents are good for commercial usage. But if you have to install them outside and to a number of drain fixture units, then PVC is the better option.
Home Sink AAV
When fitting for your home, you will like to go for something that is easier to install. Even though ABS valves have a simpler installation, they are more noise than any PVC air valve.
ABS pipe is ideally suited to basement applications, where temperatures are extremely low and no direct sunlight is present. When installing in the basement, the noise-making will not be an issue anyway.
PVC air vents might be a little more expensive, but they are the better option if you install them at an open place. They usually require an additional fixture for installation. But if you follow the manufacturer's guide, then installing should not be an issue.
Furthermore, what makes PVC the better option for homes is that it's soundproof. Hence, you can install it in any kitchen or bathroom without any worry.
Sealing Security
All sink vents are engineered to provide only a one-way airflow. If you live in an old house where you are unsure of the plumbing architecture, you must consider the expelling of more than just gases.
When a negative pressure is built up within the vent pipe, it may cause the sewer to rise within the pipe as well. To prevent this wastage from getting out, you should consider valves that provide extra sealing.
These conditions are usually avoided in newer constructed homes due to better planning for the pipes. However, any old-home owner must consider such causes.
Outdoor or Indoor Vent?
Air admittance valves are often installed on a soil pipe that is at least 200mm above the highest water entry point – that is, the peak inside the soil pipe that wastewater will reach. They're usually put at the end of a dirt pile, but they may also be inserted in line with the help of a branch.
To avoid becoming an eyesore, AAVs are usually installed within lofts or cabinets. However, they do need some ventilation. As a result, it's critical that they're in an area with enough ventilation.
Furthermore, attempt to locate the drain pipe vents in an easily accessible location in case it has to be accessed in the event of a blockage.
It is possible to fit AAVs outside your premises, although they are rarely used and are generally only done if the soil pipe is near an opening window.
Open pipe ends must be put at least 3 meters away from an open window; however, air admittance valves can be positioned closer.
If you're going to place an air admittance valve outside, you'll need one that can withstand frost and isn't influenced by harsh weather, and also note in mind it might not be the easiest to monitor over time thus replacement or modifications can be tricky.
And so, it is important that you pre-determine the location of the air valve and the type as well. If you're willing to fix it within your home, then you should go with ABS as they are quieter and generally better, whereas PVC AAVs can be used if you can place them out in the open and on a budget as they are more resistant to different weather conditions.
Installing Air Admittance Valve to Drain Water
The best AAV vent is often installed using a push-fit junction. This eliminates the need for tools when connecting pipes and sockets.
Push-fit joints have a rubber seal that makes the junction completely waterproof and airtight.
Installing AAV vents does not require professional help, so you can do it on your own. To successfully install the air admittance valve, you must consider three important steps:
1. Best Placement
AAV should be placed vertically so the opening is never clogged with drain waste. Furthermore, there needs to be enough room for air to flow in to keep the pressure stable.
Air valves are always connected to the sinks frain-like, and for indoor AAV, connect it after the P-trap to the sanitary tee.
2. Installing the PVC Tee
For any indoor air admittance valve, firstly you must locate the appropriate space to install the AAV. Your installation position should allow enough air to pass through the valve.
First, attach the PVC tree right after the P-trap and then provide appropriate coupling to attach your air valve.
3. Installing the Valve
Lastly, just fix the vent over the coupling. Most AAVs can be fitted directly without the aid of any glue or thread. However, it is advised to stick to the manufacturer's instructions.
Make sure to check your work after installation and also notice if there is any smell or leakage within the pipes.
Frequently Asked Questions
1. When can you use the air admittance valve?
AAV is used as an alternative when you can't direct your pipelines to the main ventilation pipe of your house.
2. How high should an AAV be?
The height depends on the fitting of your equipment, and so it is advised to get a professional consultant if you are unsure. But the rule of thumb is to fit it at least four inches above the drain line.
3. Can you use AAV on the toilet?
Standard AAV is too small for a traditional toilet, and so it is not recommended.
4. How long do air admittance valves last?
They can last a lifetime, but in most cases, an AAV will only need to be changed every 20 to 30 years.
5. Do air admittance valves smell?
The goal of installing an AAV is to keep the bad smell at bay; however, if you notice a smell coming from your AAV, it may be defective or in need of replacement.
6. Where should I place my air admittance valve?
Both PVC and AAV air valves are fixed to the sink's drainage pipe. For the external valve, you may place it on the main outlet, but generally, for indoor air valves, it should be fitted to the P-trap of the drain line.
You must keep a significant airflow space over the valve so air flows into the valve to regulate the pressure.
Final Thoughts
On rare occasions, the valve may become stuck. If this is the case, a simple lubricating spray should be enough to free the valve and get it running again.
Nevertheless, AAVs are a long-term investment that, if done well, may last a lifetime. Not everyone is in the same circumstances.
As a result, it is critical that you comprehend all of the criteria on which you are basing your decision and select the best air admittance valve for you.
So best of luck, and may you never smell another stink!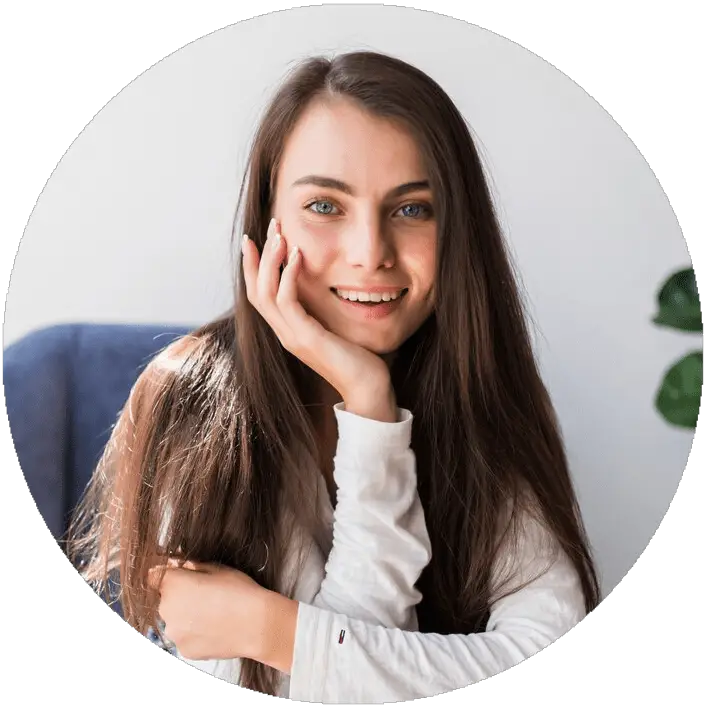 Hey! I'm Leanda Bailey. I'm here to explain every plumbing installation and repair you may have in your kitchen or bathroom. Also, I'll try to find you the best products on the market for your plumbing work.