How many times have you tried to solder your copper pipe and failed? You will see many similar situations where people have to deal with leaks all around their house.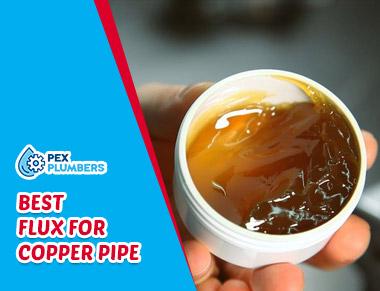 Why? Because of the soldering on all the plumbing, copper pipes started to leak.
Now you might think, why doesn't soldering stay on copper? Or why does it leak?
It happens mainly because of not using or inappropriate usage of flux.
Flux is a type of liquid or pastes that helps in the soldering process. In this article, we will talk about the best flux for copper pipe so that you can make an informed purchase.
The list will help you to avoid a situation like our neighbor's and stay assured for years to come.
Interested to know more? Read along. Or if you are IN A HURRY Then Here are Our Top Picks…
| | | | |
| --- | --- | --- | --- |
| | | | |
| | La-Co-22194 All Weather Flux | | |
| | Oatey 30374 1.7 Copper Pipe Flux | | |
| | Harris SSWF1 Stay Silv Brazing Flux | | |
| | HARRIS SCPF4 Stay Clean Paste Soldering Flux | | |
| | Rectorseal 14000 Nokorode Regular Paste Flux | | |
Flux for Soldering Copper Pipe: Buying Guide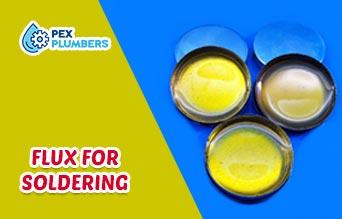 You might think buying soldering flux might be as simple as searching and getting one. The reality is much different.
There are different soldering flux each of which serves different functions. In addition to that, there are certain other aspects you should take care of before making the purchase. Have a look.
Note: Here is a valuable article about the Solder For Copper Pipe that you can check out.
Weight
In the latter part of the review, it will be clear that each soldering flux comes in different weight categories. Some offer multiple weight options; others stick to one. It might come in as small as 1 Oz to up to 15 Oz.
It all depends on the use case. For a professional plumber, it is more feasible to go for the higher option as it will save money and time.
However, if you are someone who is an amateur, someone looking for a one-time DIY home soldering, it is better to go with a small amount as the flux paste tends to deteriorate over time.
Water Soluble flux vs. Petroleum
There is a lot of debate regarding which is the best flux solution for soldering. Honestly, both liquid flux and petroleum flux is are great options. They just serve different functions when it comes to soldering.
The most common soldering solutions are seen in copper to copper or copper to brass pipes. These are mainly part of plumbing needs in households. Almost all of these water joints.
Using petroleum in water joints tends to make the water flow toxic. It is also not compliant with the regulation. On the other hand, petroleum flux is widely used in AC soldering and other non-electrical conductive soldering solutions.
Regulation
RoHS regulation is another aspect to keep in mind when purchasing copper solder flux. Flux paste has all sorts of toxic chemicals in them.
Whether you are opting for a paste solution or a liquid solution. Whether it is a low melting flux or a high melting flux, make sure that the flux paste is RoHS compliant.
since most of the copper joints are used for plumbing and water supply, RoHS compliance ensures that there aren't any health hazards associated with the flux.
Water Soluble Flux Vs Paste Flux
Another distinction to be made is whether the flux is water-soluble or paste in nature. Generally, water-soluble flux tends to be liquid ones. On the other hand, paste flux isn't water-soluble Rather, they melt after applying the heat.
Even if they aren't soluble in water, they tend to oxidize the copper or steel without any residue. Paste flux tends to have a higher melting point compared to water-soluble flux.
So in joints where high heat cannot be used, water-soluble flux can be used.
Relevant post >> How Long Does Pex Piping Last
Weather Condition
Weather condition plays an important role when it comes to choosing the flux. Some fluxes are designed for high temperatures.
But most flux pastes are designed to function optimally over time in normal weather conditions. It is recommended to either use all-weather flux or flux that can work on extreme temperatures.
Application
Many people tend to make the mistake that plumbing flux can be used for electronics and electrical appliances. However, that is not the case. Most plumbing paste flux has a corrosive agent which harms the internal circuits.
There are separate types of flux available for electrical circuits. Plumbing solder flux should only be used for plumbing and joint solution.
Best Flux For Soldering Copper Pipe In 2023
1. La-Co-22194 WaterSoluble All-Weather Flux
The first one on the list is from La-Co. The US-based company is known for making a range of copper-related solutions, including soldering options. The water-soluble all-weather flux is just another one in its line of products.
This all-weather copper flux paste is good for copper to copper and copper to brass joints. Since the flux is water-soluble, it doesn't leave any residue in the water piping. The La-Co copper flux paste has industry-grade certification of ASTM B813 as well as NSF and UPC approval.
The flux paste is non-acidic, lead-free, and non-toxic. It also doesn't have any zinc chloride, which might induce corrosion to the copper pipe. The paste is also self-cleaning, which allows the solder to run smoothly when applied.
Most of the time, flux pastes cannot be used in certain weather conditions. Extreme weather often renders the paste unusable. However, the La-Co copper flux paste is an all-weather solution that can be used in both hot and cold climates.
It can work in any range below 800 degrees Fahrenheit with a specific gravity of 1.11. Depending on the need, the flux paste comes in a container of 1lbs, 2 oz, or 4 oz variant.
Highlighted Features:
Great for the money.
Water-soluble.
Non-acidic and non-toxic.
All-weather formula.
2. Oatey Company 30374 Flux
Looking for the best plumbing flux? Well, look no more as Oatey has the perfect solution for you. The company specializes in producing high-quality flux.
Oatey Company markets its 30374 flux as the perfect solution for any kind of commercial or residential soldering needs. The tinning flux is made to be lead-free.
As a result, the flux won't create any kind of lead-related corrosion to the copper. It will also prevent lead-related poisoning.
The working temperature range of the Oatey tinning flux is between 400 to 700 degrees Fahrenheit. Since it's a tinning flux, the amount required for each soldering is minimal.
As such, this flux can be an excellent choice for large diameter copper joints. It is important to clean the joints before applying the flux. The silver particles do an excellent job in filling in the gaps where soldering isn't done properly.
One of the gripes with this flux is that it can be a bit stiff out of the box. Once heated up a bit, it does an excellent job of soldering any joints. The flux paste itself is green in color.
However, you don't have to worry about the color as it doesn't bleed the color to the copper. The flux paste comes at. 1.7 Oz tin cans for long time use. The company even provides one year of limited warranty.
Highlighted Features:
Non-burning flux.
Completely lead-free.
Works best with large diameter copper pipes.
No discoloration after soldering.
3. Harris SCLF16 Stay Clean Soldering Flux
Harris is a Mexico-based plumbing solution company. Their soldering flux isn't typically made to serve a single purpose. Rather the general-purpose soldering flux can be used for different joints with different materials.
The general purpose is one of the key selling points of this flux. Most of the soldering flux available in the market are strictly designed for copper pipe. However, the SCLF16 can be used in any type of material. It is one of the best flux for soldering steel.
Even though the flux is a general-purpose one, it is highly recommended not to use this with any kind of electrical or electronic device as the material is highly corrosive and could potentially damage the insulation of the device.
To get the best result with the Harris flux, use acid brushes depending on the size of the pipe. It results in excellent adhesion and ensures proper solder flow.
As mentioned above, it works best with stainless steel due to the power flow flux technology. It meticulously self-cleans and ensures great soldering even from steel to steel or steel to copper.
The flux works fine with copper-to-copper soldering as well. The flux paste comes in a 16 Oz bottle which is more than enough flux to solder for years.
Highlighted Features:
All-purpose soldering flux.
Best for steel soldering.
Comes in 16 Oz bottle.
Self-cleaning.
4. Rectorseal 74025 12-Ounce C-Type
Rectorseal is another company known for making some of the best flux for copper pipe. The 74025 flux has some unique features which set it apart from the rest.
To start, the Rectorseal 74025 C-Flux is a non-toxic, non-lead flux compound. It has a blend of powder solder in the flux paste to aid in the soldering process.
While soldering, there are often chances of solder not attaching in every little gap. The blended solder powder ensures that there is no gap even if the flux paste isn't evenly put. This prevents the pipe from leaking over time and creates disruption.
To answer the question of what kind of flux for copper pipe is best? It would be the C-flux ones. It is cheap and reliable and is guaranteed for years after application.
Most households use C flux as its ideal flux for copper pipe. However, it is not recommended to overheat the pipe as it might deteriorate the solder particles.
The minute 95/5 tin-antimony ensures a pre-tin even before the soldering starts, which in turn facilitates the solder flow. Since it contains no lead, it works well with brass and brass sheets for waterproofing as well.
Highlighted Feature:
Non-acidic and non-lead flux paste.
C flux ensures solder particles within the flux paste.
Water-soluble.
Comes in a 12 Oz container.
5. Harris SSWF1 Stay Silv Brazing Past
We have already covered a product from Harris. The SSWF1 is another white flux made for brazing copper, steel, or aluminum pipes.
Now you might be thinking, what is brazing? Brazing is just one of many copper pipe joining methods. This is mainly done in plumbing, where the operable temperature is fixed.
The plumbing solder melting point usually ranges between 350-degree Fahrenheit to 700 degrees Fahrenheit. But typical welding might reach upward of 3000 degrees Fahrenheit, which is not ideal for copper soldering.
The brazing flux ensures that the soldering can occur within the temperature limit and ensure easy flow of solder. The Stay Silv is specifically made for silver brazing in most types of metal except Aluminum as it has a very high melting point.
While it is typical to use it for copper-to-copper pipes, it can be used for copper to stainless steel soldering as well. In that case, it is recommended to use rods that have more than 40% silver in them.
As always, this flux isn't suitable for electrical appliances, so it is better not to try soldering them with it. Another important thing to be noted here is that it has a very high operating temperature.
Since it's a brazing flux, it's important to understand how plumbing flux and solder work in high temperatures. Another gripe with high temperature is that it's not very easy to clean after the soldering.
Highlighted Features:
Comes in a 1 lb. container.
High operating temperature.
White brazing flux.
Ideal for copper and stainless steel.
6. HARRIS SCPF4 Soldering Past
The SCPF4 is another great soldering flux from Harris. This paste soldering flux is made to be an all-purpose solution for copper soldering.
This flux paste works best with copper to copper as well as copper to brass soldering. It is mainly used in plumbing solutions to join pipes. Just like most other plumbing flux pastes, it cannot be used for electrical accessories as it might corrode the internal circuits.
The soldering materials to be used for this flux are tin/lead, tin-antimony, or tin/silver. These soldiers will provide the best outcome for this flux.
One of the best aspects of this flux is self-cleaning technology. The excess flux simply melts away at the heat with no residue. As a result, you won't have to worry about cleaning after your soldering.
The flux comes with a brush for easy pasting within the pipe. Harris understands that it might get tricky to reach all the spots in a small copper tube. The added brush does an excellent job of ensuring proper flux pasting.
In addition to copper pipes, the soldering flux works great for AC lines, mainly because it doesn't leave any residue. Since the heating zone for AC lines is low, this flux works perfectly well to create an airtight seal in the line.
Highlighted Features:
Perfect for small pipes.
Has a low melting point.
Includes a brush.
Self-cleaning.
7. Oatey 30011 Paste
Oatey has been a reliable brand for all kinds of plumbing solutions. Their number 5 flux, the 30011 is one of the best flux for soldering copper pipe. The Oatey 30011 Paste Flux is designed to be an all-purpose flux that works best with copper to copper and copper to stainless steel pipes.
This is a self-cleaning flux meaning there won't be any residue when soldering begins. One of the common issues faced while using flux is the flow of the solder. Many plumbers complain that some fluxes do not aid in the solder flow as they should.
As a result, it often botches the soldering process leaving potential leaks in the joint. However, Oatey has incorporated superior wetting technology with their flux which ensures smooth solder flow while heating.
The even flow ensures that every corner is sealed properly for a secured joint. The flux is free from acid and lead, which makes it perfectly safe for water pipe joints. However, be sure to check which container it comes in.
The advertised product may look like it comes in a tin case. But in reality, it comes in a plastic container. Each container contains about 2.7 lbs. of flux paste.
Highlighted Features:
Superior wetting technology.
Self-cleaning flux.
Takes care of micro leaks.
Contains 2.7 lbs.
8. Rectorseal 14000 Nokorode Regular Paste
Here is another regular flux paste from Rectorseal. The specialty of this flux is the Nokorode technology.
It might feel from the name that the anti-corrosion technology may apply to every soldering. It doesn't work that way, however.
The flux is only good enough for metallic pipe joints with a specialized non-aggressive formula for copper to brass joints. As a result, you will not be able to use this flux with any kind of electrical component.
Most of the flux pastes are simply designed to accelerate the soldering process. Rectorseal went a step further with this one to include a special oil base for the flux. The special oil base prevents any kind of corrosive attack on the joints and protects them.
The flux is designed to reduce surface tension when heated. This allows the solder to pass easily and evenly through the joints. It also works as a cleaning agent through oxidation.
The paste is completely non-acidic and 100% lead-free. As a result, it can be safely used for home and water lines without poisoning worry.
For any kind of joints, whether it be copper to copper to copper to brass or stainless steel, Rectorseal suggests that you should use the 95/5 solder or any other commonly available solder.
Highlighted Features:
Uses special oil base.
Non-aggressive formula.
Prevents external corrosion.
Best for 95/5 solders.
9. Oatey 30106 Soldering Liquid
Most of the flux out of the market is in paste form. The paste liquidates and helps in soldering with the application of heat. But what if paste cannot be used in a certain situation?
While the paste is fine for copper to copper or copper to brass pipes of any size, it can operate at a high temperature. However, the same high temperature cannot be maintained in a certain situation that involves minute soldering or joints where high heat cannot be applied. Like ventilation and air conditioning.
The liquid flux for soldering works like a charm in these situations. With a little amount of heat, the flux starts to oxidize and create a way for the soldering.
It also acts as an excellent cleaning agent. There is no residue after the oxidation of the copper. Since the paste is already in a liquid state, it ensures fast oxidation and soldering.
The main base of the flux is 10-20% hydrochloric acid which renders the easy oxidation. Remember that it still can't be used on electrical appliances as well as aluminum surfaces.
Since it's an acidic base, it's important to wear hand gloves as well as eye protection while using the flux. The flux can be used as a standalone cleaning agent as well.
Highlighted Features:
Has 10% to 20% hydrochloric acid on its base.
Liquid flux.
Perfect cleaning agent.
Best for air conditions.
10. Rectorseal 14010 Nokorode Regular Paste
Rectorseal Nokorode paste flux is some of the best anti-corrosive copper flux out in the market. They provide superior service while ensuring perfect soldering of the joints.
The Rectorseal 14010 is in line with the brand's 14000 series. This one is a lead-free all-purpose flux. One of the common gripes with a flux water pipe is the toxicity created by the flux.
An acidic or lead content flux will make the water toxic. It also doesn't meet the regulatory standards. However, you do not have to worry about any of these with the 14010. The flux paste is completely lead-free.
The melting point of the flux is also comparatively low. You can use the flux to solder any kind of metallic joints except aluminum.
The Nokorode technology ensures that the copper joints will not erode in any way over time. It is also a perfect choice for any kind of tinning.
The Rectorseal flux is also an amazing cleaning agent. Expect a completely clean surface after heating the flux. The self-cleaning also helps to ensure that the solder will flow evenly within the pipe.
Highlighted Features:
Nokorode technology.
Works on all types of metal except aluminum.
Lead-free.
Perfect cleaning agent.
Comparison chart Of Plumbers Solder Paste
Types of Soldering Flux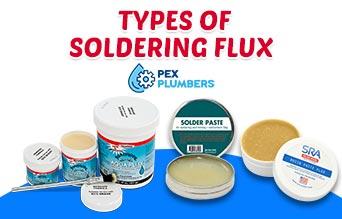 Now there are different types of soldering flux out in the market. Before buying any flux paste, it's important to know which of these does what exactly and which are the best flux for copper pipes.
Rosin Flux
Rosin flux is made from a combination of rosin and solvent, which is mainly used for the cleaning and easy-to-solder surface. This type of flux is best suited for non-conductive use. There are three types of rosin flux –
(i) Rosin Activated
The active rosin leaves the highest amount of residue after soldering on any surface. But this can also be the best soldering flux in certain conditions.
(ii) Rosin Mildly Activated
This is semi-activated flux and it doesn't leave as much residue as the activated one. It is best suited for plated lands and coated leads.
(iii) Rosin Deactivated flux
This type of rosin flux is not activated at all. It is best for surfaces that are already cleaned before soldering.
Water Soluble Flux
The next is the water-soluble flux which is also known as organic acid flux. The water-soluble flux is best suited for easy cleaning and soldering.
The component is perfect for removing oxides and after soldering. The water solubility helps to achieve a perfect seal after soldering.
No Clean Flux
No clean flux can be both liquids or paste flux. The main feature of this flux is that it doesn't require any cleaning after application. These types of flux self-cleans after it oxidizes on the metal surface.
Inorganic Acid Flux
Inorganic acid flux is also known as chemical flux. They work best with copper, brass, and stainless steel. Inorganic acid flux can easily blend with acids like hydrochloric acid as well as zinc chloride and ammonium chloride.
Frequently Asked Question (FAQ)
With all said and done, there are still some common questions associated with flux soldering. In this part, we will try to answer some of the common queries.
1. How to Solder Copper Pipe to Brass Fitting?
The process of soldering copper pipe to brass fitting is similar to copper-to-copper pipe fitting. However, there is a certain flux that works best for cross-material joints.
Make sure to use them while soldering the joint. A pro tip would be to wait before the flux oxidizes on the copper surface.
2. What Kind of Solder For Copper Pipe Should be Used?
The best solder for copper pipe would be silver solders 95/5.
3. What is Plumbing Flux Made of?
Plumbing flux is generally made of zinc chloride or ammonium chloride. The zinc and the ammonium part react with copper to create oxidation.
4. How To Connect Copper Pipe Without Soldering?
The only way to connect copper pipe without soldering is through copper press-fitting.
5. How to Solder Copper Pipe with Water in It?
It is impossible to solder copper pipes even if there is a tiny droplet of water.
6. How to Solder a Copper Pipe with a Leak?
It is possible to solder a copper pipe with the leak. For this, the paste should be used on the inside and outside of the joint, and they should be connected.
After that, the torch should be directly used over the joint, not the pipe. In this way, it is possible to solder copper pipes with a leak.
Final Thoughts
That concludes our list of the best flux for copper pipe. There are all types of different flux out in the market. Each of them has different functions, which set them apart from each other.
We have highlighted the best usage for different types of flux along with a detailed buying guide. This will help the buyer to make an informed purchasing decision.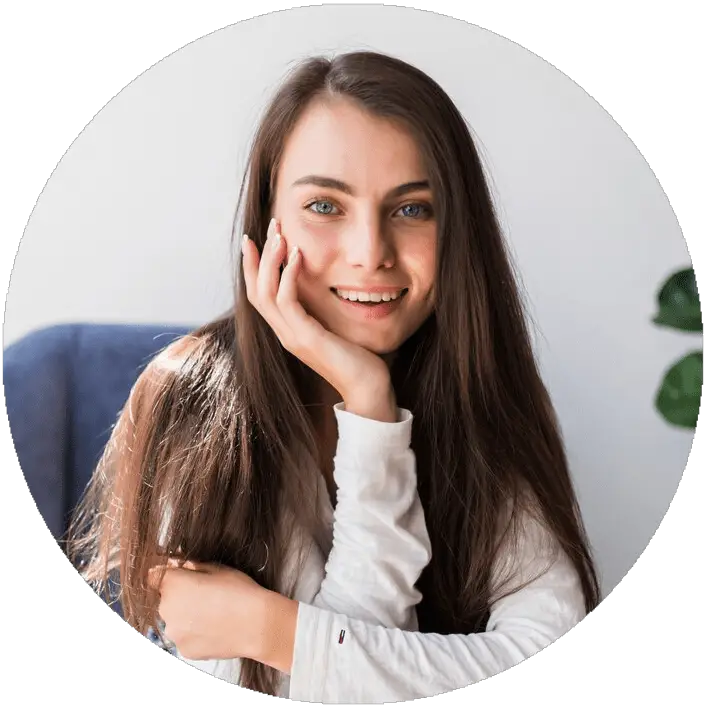 Hey! I'm Leanda Bailey. I'm here to explain every plumbing installation and repair you may have in your kitchen or bathroom. Also, I'll try to find you the best products on the market for your plumbing work.